Tom Ahl Family of Dealerships
Located in Lima, Ohio, Tom Ahl Family of Dealerships is a Hyundai, Dodge, RAM, Chrysler, Buick, Jeep and GMC dealer.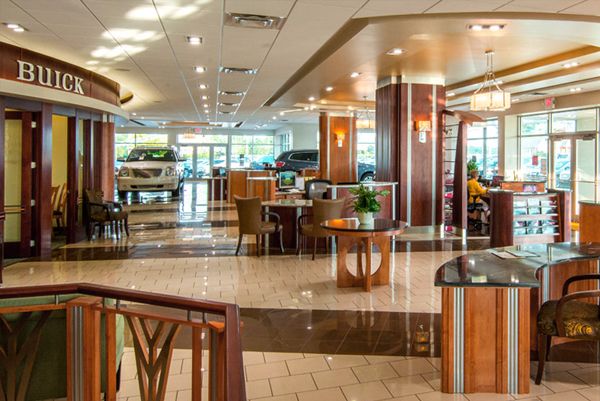 Showroom Addition
Performed all the electrical work on the addition of their Buick / GMC showroom and the remodel of their Body Shop offices and customer areas. Sidney Electric performs all of Tom Ahl's electrical maintenance and service for all four of their dealership locations.
Detail Building Upgrades
Installed the electrical for an addition to their Detail Building. This work included new energy efficient LED light fixtures, lighting controls, power upgrades, and upgrades to their data cabling. All work at their Buick / GMC store is required coordination to ensure compliance with General Motors standards.