Honda Transmission
Building Expansion
The Central Ohio transmission plant began production in 1996 and now produces more than one million transmissions per year for Honda and Acura vehicles built in North America.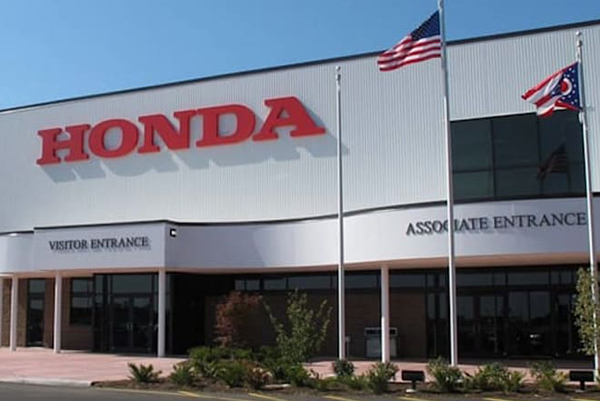 For the localization expansion the project encompassed 250,000 square feet with a certified "clean-room" for precision manufacturing of transmissions. Installation included new substations, medium voltage cabling, lighting, general power, and other electrical systems. This fast track project was completed in one-year from groundbreaking to manufacturing.
The Forging Bay electrical project was completed in (3) months totaling over 10,000 man hours. A two shift operation was utilized to work in this highly congested expansion at Honda Transmission. The electrical project scope included new 15kv feeders from Logan County Cooperatives substations over 1000 feet in length. Three new 480v substations and a 700v substations were installed. Project also included a new generator, building lighting, and complete power distribution systems for future process equipment.
The MPX project was an expansion of material services area at Honda Transmission. The project included new 15kv armored cable feeders and (2) new substations. Our scope included lighting, fire alarm, data, and electrical distribution systems. In addition to the building modifications the project included installation of a new 480v underground 2000 amp feeder servicing the tech center on the complex. This tie in work had to be completed during a 5-day shutdown window in July.